Liturgical Worship
Our worship is Liturgical in that we follow a set form based on the practice of Christians from the earliest days of the Church and collected in a Book of Common Prayer that is based on the traditional worship of the Church in England, known as the Anglican Church.

We use the King James Bible.

We uphold the Holy Scriptures of the Old and New Testaments as the authentic record of God's revelation of Himself, His saving activity, and moral standards: a revelation valid for all men and for all time.
We use the 1928 Book of Common Prayer.

We recognize the three ancient Creeds of the Church.

We look to the Eucharist and daily Morning and Evening Prayer as the cornerstone of our worship.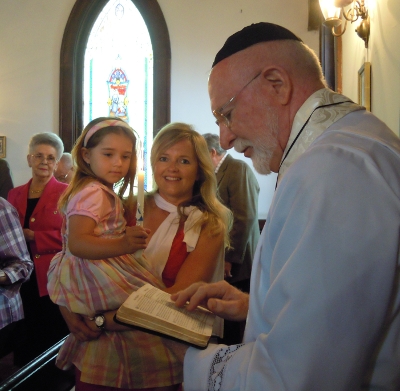 Our Church
All Saints' Anglican Church, founded in 1977, is located on Fairfield Street in downtown Aiken where we celebrate the Holy Eucharist every Sunday at 8:30 and 10:30 a.m. and on Wednesday's at 5:30 p.m.
We also observe major Holy Days from the Historic Church Calendar with the Holy Eucharist.