Coronavirus
Services & Activities

The Church has always been a source of comfort and a place of refuge during dire times. For this reason, All Saints' will continue with regular services. Of necessity, some activities may be rescheduled or postponed but otherwise we will dedeavor to meet all the needs of our Parishioners without risk to their health and welfare.

Why Keep Churches Open?
Those who have kept the doors of their churches open have come under criticism duirng the panic and chaos of the Coronavirus pandemic. So for the answer to that question, please read here.

Sunday Service Live Streamed

Sunday's 10:30 service may be viewed here. It is our first attempt at streaming and we are working to improve the quality.
---
---
---
Sunday Schedule

Morning Prayer
&
Holy Communion
8:30 a.m.

Bible Study
9:30 a.m.

Holy Communion
10:30 a.m.
Weekday Schedule
Wednesday
Holy Communion
5:30 p.m.
Anglican Studies 6:15


(Parish Night Out - 2nd Wednesday)
---
---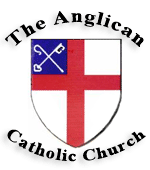 Anglican Catholic Church
---